On Thursday, March 11, our TAPT Executive Committee met and voted to officially cancel the 2021 TAPT State Roadeo competition scheduled for this June.
This was not a decision that was easily made.
Recent developments, including the cancelation of many regional roadeos and the postponement of the International "Roadeo" Safety Competition until 2022 guided our Executive Committee to this conclusion.
This difficult decision was reached after reviewing feedback we received.
School districts and regions across the state affirmed our concerns about the inability for many to be able to participate this year or find a location to hold a roadeo event.
While we are confident that this summer will provide significant improvements in the fight against COVID-19, we are also conscious of the immediate needs for districts and regions to plan and prepare now for local roadeos.
For many, that option is not possible.
Summer Conference
:
We are moving forward with our summer conference.
The tentative agenda and professional development class schedule is now posted on the TAPT website (
https://www.tapt.com/conference.html
).
We are excited to offer both an in-person and a virtual option for those who may not be able to travel to The Woodlands.
Conference, exhibitor and pre-conference PDC class registration is tentatively planned to open after spring break on March 22
nd
for members, so make sure you check your emails.
Employee of the Year and Scholarships
:
I also want to remind everyone to nominate an outstanding member of your team or a colleague who has gone the extra mile to serve our students, staff and communities this year.
The TAPT Awards submissions are ongoing and the deadline to submit is
April 1, 2021
.
We are excited to have new award opportunities this year, including the Rookie of the Year and TAPT Person of the Year.
Awards information and nominations can be found here:
https://www.tapt.com/employee-awards.html
.
Further, if you have a graduating senior this year – apply for a scholarship.
There are also adult scholarship opportunities available to our members, so please review those opportunities and submit your applications.
Finally, we are very excited that school staff are now being included in the priority for COVID-19 vaccinations.
I have spoken to many members across the state who have already received either one or both of their vaccination shots.
This welcomed news will move us one step closer to normalcy in our schools and transportation departments across the state.
In a school year that has provided us great challenges and tribulations, I firmly believe that we are on the right trajectory in our fight against this horrible virus.
Continue to do your part – stay safe and be smart – so we can ensure we stay on the right course.
I hope everyone has a much deserved and relaxing spring break.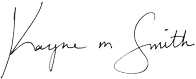 TAPT President, 2020-2021